I'm a product leader, maker of fine furniture, and builder of large-scale kinetic art, based in Oakland, CA.
I have been making furniture and other wood-craft for over 15 years and love the process, the beauty of the natural material, and the lifetime of learning that woodworking represents.
Some items occasionally are for sale and I hope you enjoy exploring both those that are available and the ones that have already found homes.
Product Design and Leadership
Currently VP Product @ PAX Labs, a leading maker of quality hardware for responsible cannabis use.
Before PAX, I proudly served as VP Product at Omada Health for 4 years, a digital healthcare company that helps people reduce their risk of diabetes and other chronic diseases.
I also spent 5 years at world-wide innovation consultancy IDEO, leading and working primarily on health & wellness and food & beverage projects.
I build large-scale kinetic sculptures with a group of other product designers, engineers, and artists, under the name "FoldHaus."
Our 2018 creation, "RadiaLumia" is a 5-story all-custom geodesic sphere covered in 42 servo-driven origami shells that open and close in coordination with complex lighting sequences.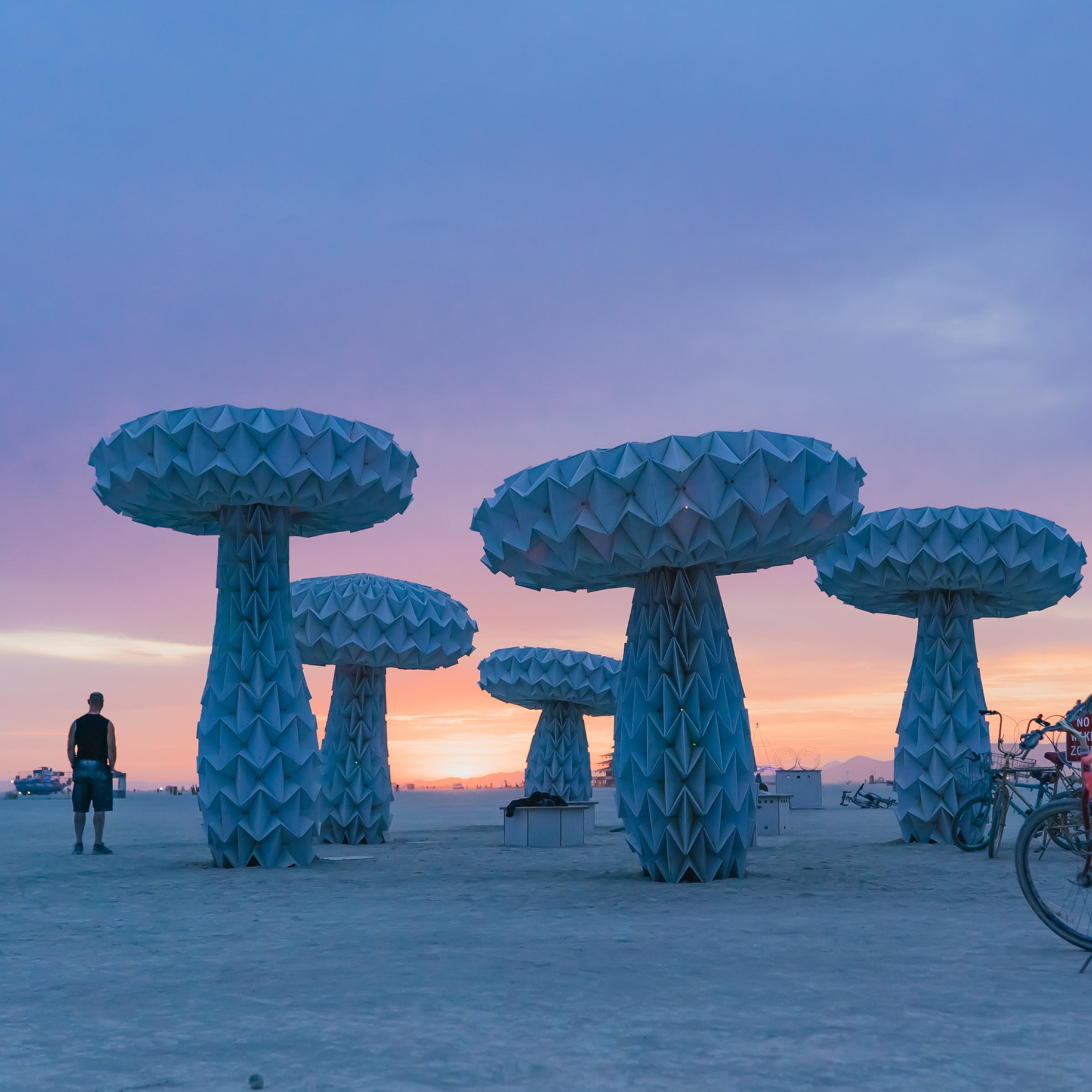 FoldHaus' 2016 creation, "Shrumen Lumen," is a series of robotic origami-inspired LED-illuminated mushrooms which are currently on display in the Smithsonian's Renwick gallery in Washington, D.C.